.
OBITUARY
Louis Garza Cardenas
APRIL 17, 1919 – MAY 11, 2021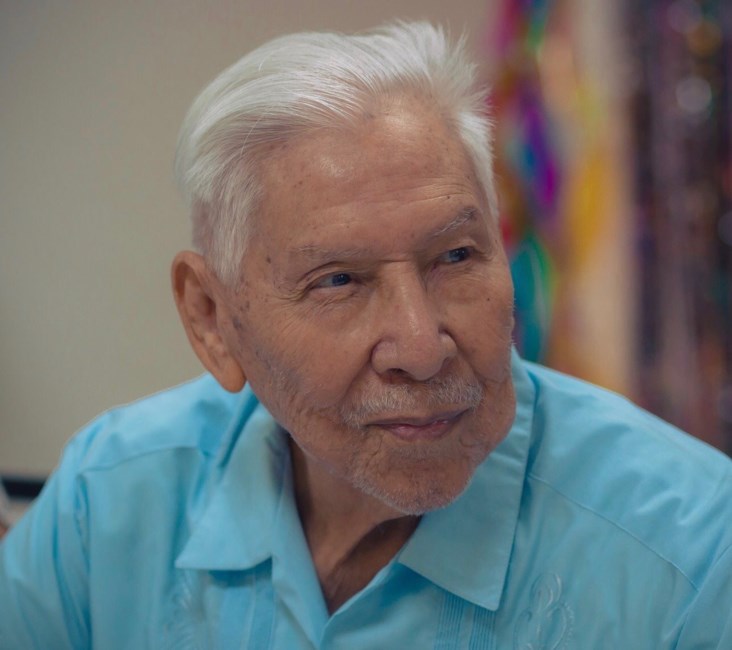 Louis Garza Cardenas was born on April 17, 1919 in San Antonio, Texas to Ponciano Cardenas and Delfina Garza. He was called to be with our Lord on May 11, 2021 at the age of 102. He attended Lanier High School and enlisted in the Army Air Corps on October 17, 1940. During World War II he served as a nose gunner on the B-24 Liberator; his aircraft was shot down on April 4, 1944 over Romania where he was held Prisoner of War (POW) until his release the end of August 1944. In 1947 he transitioned into the U.S. Air Force where he remained on active duty until his retirement in 1965. He was awarded the Bronze Star, Air Medal with Oak Leaf Cluster, Prisoner of War Medal, multiple WWII Campaign Medals, United Nations Peacekeeping Medal for service during the Korean War and multiple Good Conduct Awards. He was an active member of St. Dominic's Catholic Church for many years, member of the American Legion Post 309, and member of VFW Post 7108. In 2019, on his 100th Birthday he was the Grand Marshal of the Helotes Cornyval parade. He enjoyed traveling and always read his newspaper from front to back.
He is preceded in death by his parents, his siblings, son-in -law Edward Meza, grandson Edward Meza Jr., stepdaughter Margret Naylor. He is survived by the mother of his children, Jovita Cardenas; his wife, Elma Cardenas; children Mary Louise Meza, Olivia Dever (Laurence), Alice Guerrero (Julio), Louis Cardenas Jr. (Josie), Suzanne Brouse (John), Cynthia Moralez (Rick); stepchildren Norma Ovalle, Lucy Spencer, Juan San Miguel, Jimmy San Miguel, and Andrew San Miguel; grandchildren Judy Meza, Joey Rendon, Liza Rendon, Dan Guerra, Gabriel Guerra, Suzanne Cardenas, Jesse Brouse, Jason Brouse, Eric Moralez, and Nicholas Moralez, plus numerous great grandchildren, great great grandchildren, nieces and nephews. Visitation will be held on Tuesday, May 25, 2021 at 5:00pm at Sunset Northwest Funeral Home, 6321 Bandera Road, San Antonio, TX, with a rosary to be recited at 7:00pm. A memorial service will be held on Wednesday, June 9, 2021 at 9:45am at St. Dominic's Catholic Church, 5919 Ingram Road, San Antonio, Tx, with internment immediately following at 11:00a at Ft Sam Houston National Cemetery.